Asus unveils three smartphones in new mid-range ZenFone lineup at CES 2014
Asus has unveiled its new line of low-finish smartphones on Monday on the ongoing CES experience, known as the ZenFone vary, which contains three handsets starting from four-inch to six-inch monitor sizes. The three single SIM smartphones printed are particularly Asus ZenFone four, ZenFone 5 and ZenFone 6. Alternatively their worth and availability has now not been published via the producer.
The Asus ZenFone handsets include the brand new ZenUI pores and skin. Consistent with Asus, ZenUI is constructed with simplified, straightforward-to-get entry to icons and menus, make a selection subject matters to compare the device colors, and a What's Subsequent function to maintain a monitor of a consumer's day-to-day time table. The ZenUI is lined over the Android four.three Jelly Bean OS, with a purpose to be upgradable to Android four.four Kitkat on the three introduced smartphones.
Because the title suggests, Asus ZenFone 4 sports a 4-inch WVGA (800 x 480 pixel) resolution display supported by a dual-core 1.2GHz Intel Atom Z2520 processor with Quad-Thread Hyper-Threading Technology and 1GB of RAM. The smartphone also features a 5-megapixel rear and 0.3-megapixel front-facing camera optics. The internal memory storage is not mentioned by the firm but it can be expanded up to 64GB via microSD card. Since it's a low-end smartphone, the device misses out on 4G connectivity and settles for a DC-HSPA+ network with a high speed of 42/5.76 Mbps. Integrated Wi-Fi and Bluetooth options are also available with the handset. The Asus ZenFone 4 comes with 1170mAh battery capacity and has a dimensions of 124.4 x 61.4 x 11.2-6.3mm. The smartphone is available in 5 colour variants – Charcoal Black, Pearl White, Cherry Red, Sky Blue and Solar Yellow.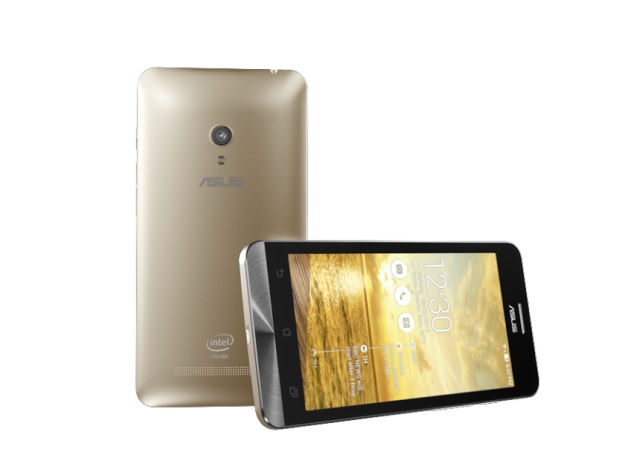 Asus ZenFone 5 features a 5-inch 720p IPS display and is supported by a slightly better processor – dual-core 2GHz Intel Atom Z2580 with Quad-Thread Hyper-Threading technology and 1GB of RAM. ZenFone 5 sports an 8-megapixel rear camera and a 2-megapixel front facing camera for video chatting. The handset's storage memory is also expandable to 64GB via microSD card. While the connectivity options are the same as ZenFone 4, the battery capacity is bumped to 2050mAh along with increased dimensions – 148.2 x 72.8 x 10.3-5.5mm. ZenFone 5 will be available in Charcoal Black, Pearl White, Cherry Red, and Champagne Gold.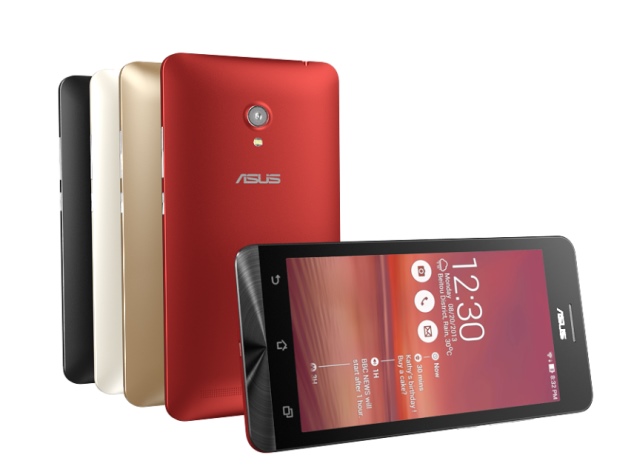 Asus ZenFone 6 sports the similar Android Jelly Bean OS which can be upgraded to Kitkat a similar IPS display of 720p resolution but on a 6 inch screen. While the processor and RAM are similar to that of ZenFone 5, the camera sensor size has been revamped to 13 megapixel (rear) and 2 megapixel (front). With similar expandable storage features as ZenFone 5, Asus ZenFone 6 includes a 3230mAh battery capacity and is bigger in size than ZenFone 4 and 5 – 166.9 x 84.3 x 9.9-5.5mm. ZenFone 6 is available in Charcoal Black, Pearl White, Cherry Red, and Champagne Gold.
Stay in touch with the latest from CES 2014, via our CES page.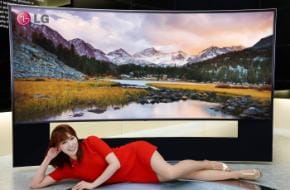 CES 2014 – World's biggest tech event in pics