The Samsung Galaxy Note 3 is one of the several great Android smartphones for power users, thanks to the convenience of its large 3,200mAh battery. However, if you want even more power, Mugen has you covered, as it has released a 6,500mAh extended battery for the Note 3.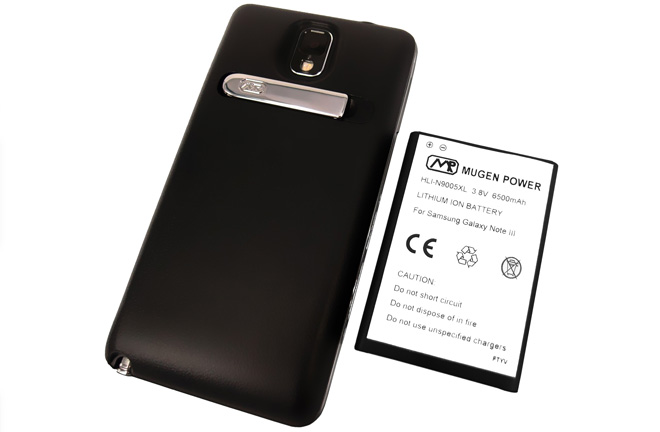 Since the Mugen extended Note 3 battery is thicker than the stock one, the company also provides a custom back cover to house it. It's available in black or white, and the end result makes the Galaxy Note 3 a bit thicker than its usual 8.3mm waistline.
Mugen states its extended Note 3 battery lasts 2.03 times as long, which is logical judging from the 6500mAh capacity rating. Happily, it also comes with NFC chip inside, so the Note 3 doesn't loose points in the connectivity department.
The battery currently sales for $98.50 on Mugen Power's website. First shipments are expected to arrive on December 6.