Galaxy Note 3 Lite UAprof reveals 720p screen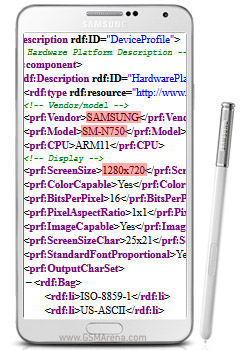 The Samsung Galaxy Be aware three Lite leaks proceed as its alleged launch date methods – the extra reasonably priced phablet is supposedly already being made in the factories and the LTE version will launch in Week 12 this year (that's mid-March).
The User Agent profile for the N750 has leaked giving us some more concrete details about the device. The screen will have 720p resolution (earlier rumors point to 5.5-5.7″ LCD) and the phablet will run Android 4.3 Jelly Bean.
Keep in mind that the rumored model numbers for the Note 3 Lite are N7500 for the 3G version and N7505 for the LTE version. N750 is either a collective name for both (UAprofs don't show things like LTE) or it refers to the 3G version. Either way, the screen specs and OS version should be the same for both devices.
CES starts next week and MWC a month after that and there's always the possibility of a dedicated Unpacked event from Samsung to officially unveil the Galaxy Note 3 Lite.