Galaxy S5 set for MWC launch? Samsung designer drops biggest hint yet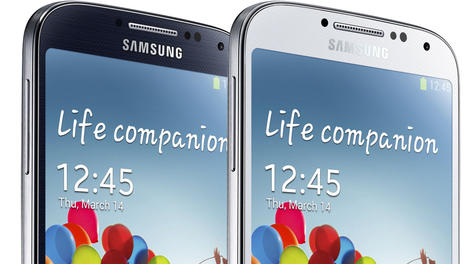 Samsung's closing main look at Mobile World Congress was in 2011, when it launched the Galaxy S2. Since then, the company has gone it alone with glamorous events and debatable success.
After the largely mocked Broadway-style Galaxy S4 introduction in New York last May, Samsung may be about to rejoin the chasing pack by revealing the Galaxy S5 at February's tech expo in Barcelona.
The rumour has been around for a while now, but it just a little more credence thanks to a hint from Samsung design director Dong-hoon Chang.
In an interview with reporters in Samsung's Korean homeland, Chang intimated that the handset will arrive with a new build material, while the possibility of a flexible display was "under review."
Stealing the show
Speculation has suggested Samsung will move forward the launch of the Galaxy S5 to counteract disappointing sales of the Galaxy S4.
Should Samsung head back to Barcelona in February, the Galaxy S5 would undoubtedly steal the show.
MWC has lost some of its lustre in recent years as more and more manufacturers choose their own standalone events to launch their hero phones, but perhaps Samsung can bring a little glamor back.