Huawei unveils dual-SIM Honor 3X phablet and Honor 3C phone
Huawei put out a few Android-powered participants of the Honor line. The primary is a 5.5″ phablet, the Honor 3X, whereas the opposite is a 5″ sensiblephone, the Honor 3C. Each characteristic twin-SIM connectivity.
Huawei Honor 3X
The highlights of the Honor 3X are a 5.5″ IPS screen with 720p resolution (Huawei claims a 1080p screen would have used 20% more battery juice), MediaTek MT6592 chipset (octa-core Cortex-A7, 1.7GHz) with 2GB of RAM, 13MP and 5MP cameras on the back and front and a 3,000mAh battery.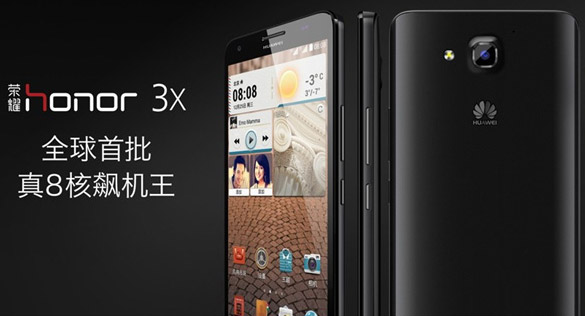 The 3X has an odd type of dual-SIM setup that's just right for China's market – one slot uses good ol' miniSIMs, while the other is a microSIM slot. Both are 3G-enabled and both support regular 3G (China Unicom, also worldwide 3G) and China-specific 3G (the China Mobile kind).
The Huawei Honor 3X will cost CNY 1,700 ($280) off contract.
Huawei Honor 3C
The Honor 3C has more modest specs, but it costs less than half the price of the 3X. For that kind of cash you can have a 5″ LPTS screen with 720p resolution, a MediaTek MT6582 chipset (quad-core Cortex-A7 at 1.2GHz) with 2GB RAM running Android 4.2, the same 5MP front-facing camera and a Sony 8MP f/2.0 shooter on the back.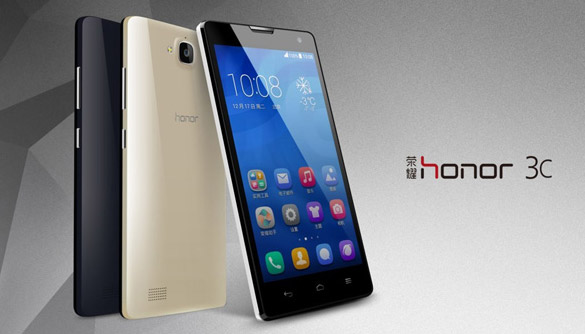 The 3C also supports the global and China Mobile kinds of 3G with its two SIM slots. There are two versions – one with 1GB built-in storage and one with 2GB. There's a microSD card slot, but keep in mind that apps install on the built-in memory.
The Huawei Honor 3C will be up for pre-order tomorrow for CNY 800 ($130) or CNY 1000 ($160) for the 1GB and 2GB versions respectively from JD.com and Vmall.com.