LG G Flex clears FCC and goes on sale in the US
Longing for some curved monitor motion? Why don't you could have an LG G Flex? It will still cost you dearly, but at least you don't have to travel to Korea to get it any more. The smartphone has just gone on sale in the US for a few dollars north of $1000.
Overseas Electronics has the LG G Flex in stock and asks for a cent under $1050 for it. The listing mentions LTE-A support on the 850 and 1800 bands, which means that it won't work on any carrier in the US. Of course that was to be expected given that these are imported Korean units, rather than a tailor-made US version.
Negri Electronics also has the LG G Flex listed on its website, but it's a pre-order and there's no delivery date mentioned. The e-tailer priced it at $1109.50 and gives you the choice of KT Telecom and SK Telecom versions. The former has some limited compatibility with LTE networks in the US, but you better not count on it.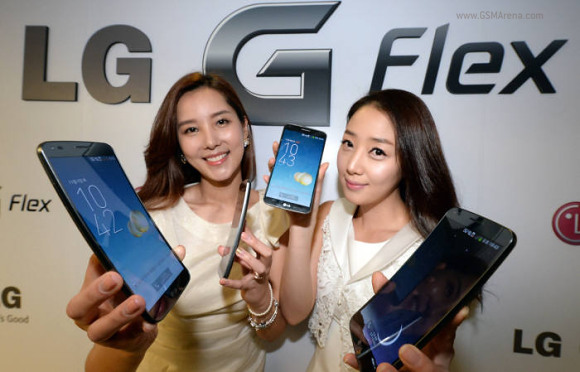 Curious as the curved smartphone might be, it's really hard to recommend spending so much money on a version not even meant for sale in that market. The LG G Flex has just cleared the FCC, which aligns nicely with previous rumors, which recommended that it's going to be formally hitting AT&T, Dash and Verizon in January. So except you completely must have a curved smartphone for Christmas, you're at an advantage ready for a few months extra.