Motorola to offer Moto X on sale again on Wednesday and Monday
Motorola had launched into a noble plan to provide the unlocked model of the Moto X for $349.99 through their MotoMaker website on Cyber Monday. While the plan was good, Motorola was unable to execute it.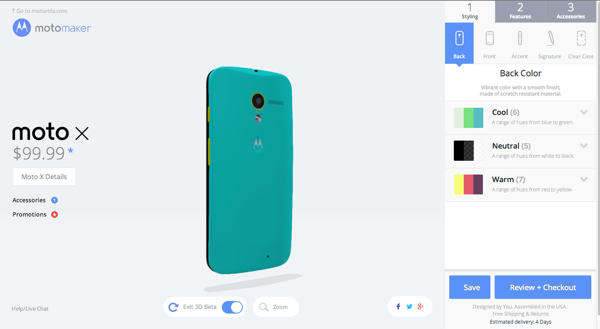 The day the phone went on sale, the site was unable to handle the stress of all the people trying to make concurrent orders, leading to basically no one being able to purchase the phone.
Now to make up for this gaffe, Motorola will be putting the phone back on sale on Wednesday, December 4 on their website, along with next Monday, that is, December 9. The 16GB model will be offered for the same $349.99 and the 32GB model for $399.99, unlocked.
If you missed out last time, this is your chance to get the unlocked model for a sizable discount again. Makes sure you get in line early, though, as there is no guarantee the site won't go down again.