Samsung unveils Galaxy S4 mini La Fleur edition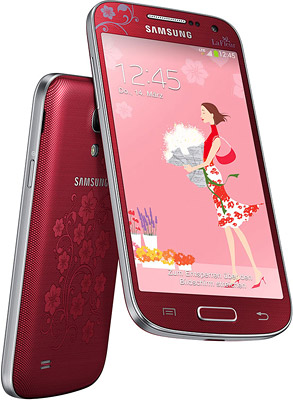 Samsung has a practice of releasing different variations of a few of its devices with floral patterns, the so referred to as La Fleur versions. The newest model to the road is the Galaxy S4 mini La Fleur, which follows in the footsteps of the S III mini from January this year.
This version of the phone is based on the Red Aurora color but features a big floral pattern on its back and a smaller one on the front, above the camera.
Other than that, the specs are the same – 4.3″ qHD Super AMOLED screen, Snapdragon 400 chipset, 8MP/1080p camera and a 1,900mAh battery.
The phone will be available in January next year at a €417 price point. The Samsung Galaxy S4 mini La Fleur was shown in Germany, but besides that there's no info on which countries will get it.
If you're looking for a Valentine's day gift, there's a pink Galaxy S4 mini too.