Santa jumps on the Samsung Galaxy Gear bandwagon
Samsung US has a brand new video advert and it's all concerning the Galaxy Gear smartwatch. Since the holiday season is upon us, the commercial is Christmas-themed and the lead presenter is … a Steve Ballmer-like Santa Claus.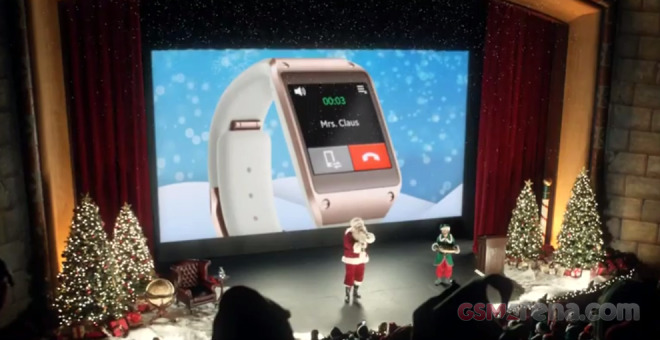 The new ad will show you that the Galaxy Gear can make calls and snap pictures, but will do it with the passion of Steve Ballmer himself.
Here is the video:
Currently, the Samsung Galaxy Gear smartwatch is compatible with Galaxy Note 3, Note 10.1 2014, S4, Note II, and S III, but support is coming to other Galaxies via the Android 4.3/4.4 update next year.