"Something incredible" coming from ASUS at CES 2014
CES, some of the largest client electronics venues of the year in the U. S., kicks off on January 7. It appears ASUS has been chomping on the bit to get 2014 began, as it is unleashed invitations to its CES press adventure a day earlier than the Shopper Electronics Express formally kicks-off.
The experience headline reads "In Search Of Improbable" alongside a blurry historical past and a few notes hooked up. The invite itself is not too revealing even if that factor on the heart of it could loosely resemble a Transformer, PadFone or one thing else solely.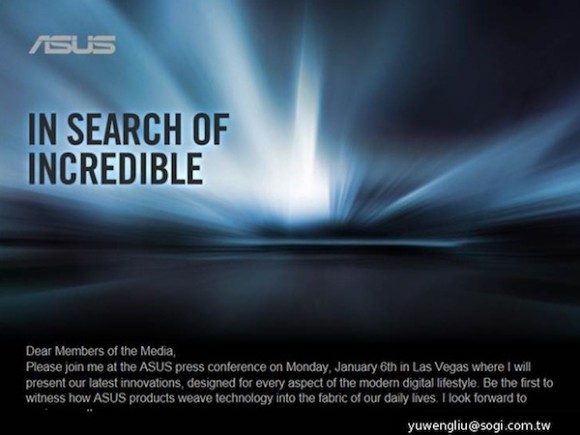 It can be no longer exotic for producers to carry press situations previous to exact change displays, however this one is this type of excellent deal prematurely that we don't have any thought what to anticipate.
We will handiest hypothesize what ASUS will exhibit, however from an organization so in love with no-of-the-field pondering, it will probably vary anyplace from a brand new Transformer Android or Home windows device, to a new PadFone. Hopefully we'll have a clearer picture as next month rolls near.